Long Beach Tenant-Only Office Specialist
We specialize in commercial lease negotiations, renewals & new office space.
Parker Advisors provides advisory and real estate transaction services to office users. Whether it's new office space, a new address or lease renewal, we are a leading tenant-only firm in downtown Long Beach, Bixby and the Airport.  When looking for new office space in Long Beach, be sure that you are represented by an office real estate specialist who has your best interests in mind and represents only you…not the landlord and you… just you.
Scott Parker, Lic. 01156786 | Scott@ParkerAdvisorsllc.com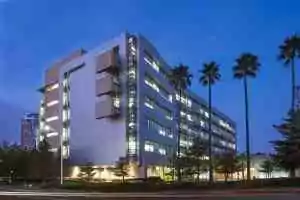 Long Beach & Airport Market
At the center of So Cal business. Long beach is one of the best emerging sub-markets of LA. Right in the middle of a tremendous surge in revitalization at our urban core complimented by new architectural Class A office and retail at the airport.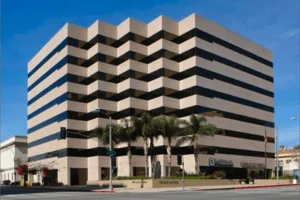 We Get You The Best Deal
Staying ahead of the timeline curve is critical. It all boils down to leverage and creating competition, be it landlord motivation, unlisted space, current or future demand. We are all market and college finance educated and licensed California commercial real estate brokers.
"Achieved A Greater Dollar Savings"
Your skills contributed strongly toward us having achieved a greater dollar savings on the transaction. Your focus to only represent tenants provided greater leverage and strength to our negotiating position. I would strongly recommend your services to anyone interested in obtaining the most successful transaction possible. The follow-up, attention to detail, and superior negotiating skills served us well throughout the entire process.

Sergio Perez, Vice President
"Greatly improved our bottom line"
We were extremely pleased with Scott who negotiated a our office lease. He is effective, thorough, prompt, and efficient. He communicated throughout the process, offered insight, and greatly improved our bottom line. (e.g. rate, credits, discounts etc) Without Scott's experience and expertise, money would have been left on the table. We highly recommend him. You won't be disappointed!

Alexander E. Macksoud II, Partner
"Negotiated For Me Exactly What I Wanted"
"Came out with a very good lease"
Scott was very helpful to us during our negotiation for our new lease.  He was very diligent and followed up until we completed the process.  Running a business and keeping up with all of the daily responsibilities can be very daunting.  Scott took over and represented us so that we came out with a very good lease.  We appreciate all he did for us.

Jill Erman, Partner
"Spearheaded the negotiations to level my costs in an upmarket"
While spearheading negotiations to level my costs, get various concessions and improvements to my current space, Scott provided options. His diligence truly aided our search and negotiation position. Through these negotiations he succeeded getting my organization what we needed!

Armando Villavicencio Jr, President