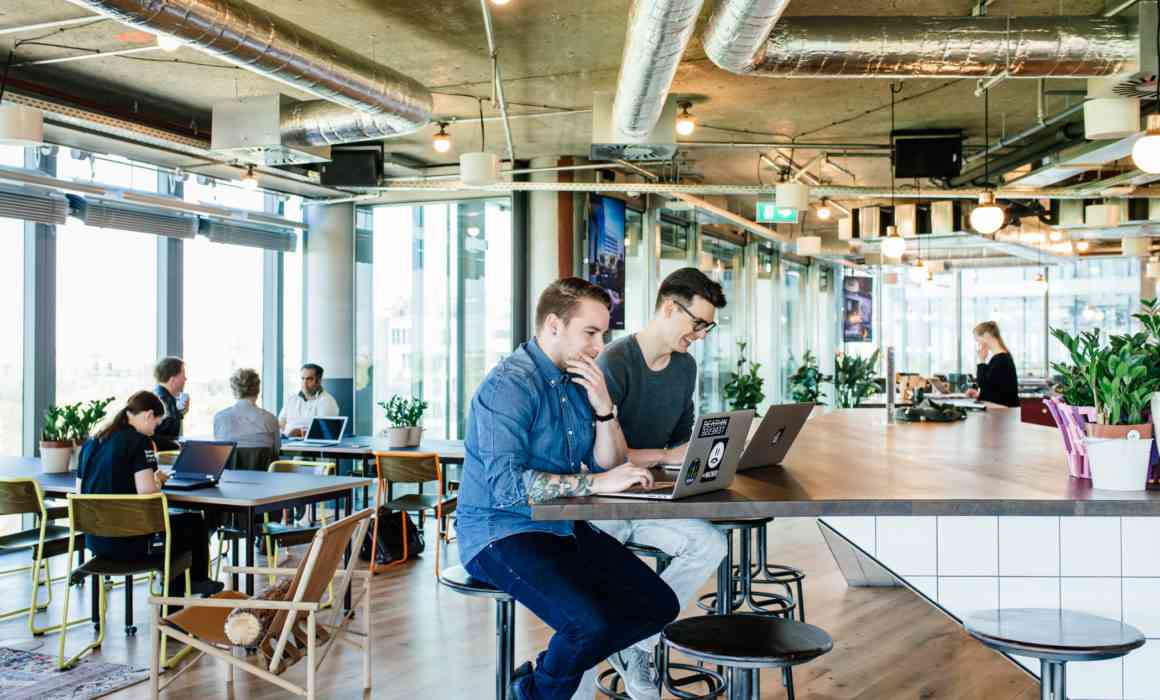 What is the New Creative Office:
It's a dramatic shift in how we use space because it's smaller & smarter.  They are studios or team-based environments with new common areas.
Let's start with the tangibles !  Creative Office Space is not just open collaborative space, polished concrete, natural light, exposed-duct ceilings, operable windows and new furniture systems.  It's not huddle rooms, stand-up desks and smarter technology.
While efficiency, technology, visibility, and flexibility are all elements, hot-desking o(or hoteling) has all of these elements.  Employees in the field don't need a permanent cubicle or office. "Free flight" technology makes this possible, and you'd be surprised how even the top performers state the benefits can outweigh traditional work space.
Professionals or freelancers can afford to share workspace that promotes camaraderie, good energy, and new business. They are modern efficient open environments that offer various amenities and time-savers valued most workers.
In the end, the new creative office is more expensive with furniture systems, new design and technology.
Who is doing it ?
It's not just for creatives, new media and technology anymore.  And,  it's not just for millennials (ages 18-32) .  Varying industries are experimenting are transitioning, and you'll see it in administration, engineering and technology.  Paramount importance is given to attracting and retaining talent.
Impress & Retain Workers
Efficiency, character and distinctive looks largely impacts talent recruiting and retention. This is an example of the less obvious reasons to go creative.  It can be bragging rights similar to what going-green can do.  If a green project doesn't pencil out, it improves image and in this case "just being able to say you did it" can differentiate you from your competitors.